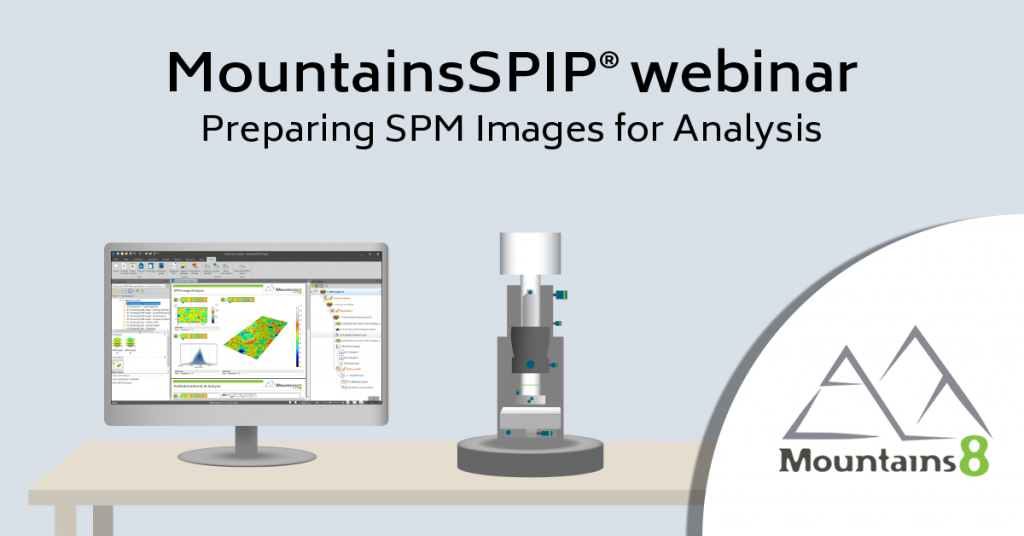 As you may already know, recently-released MountainsSPIP® 8 software is the next-generation of image anaysis software for SPM users. It contains the best analytical tools from SPIP 6 software and also adds the power and automation of the Mountains® platform for surface and image analysis.
Need help getting started?
We've designed a series of free webinars to help you get started using MountainsSPIP®, in particular for users previously using SPIP software.
The first webinar will be going out live on Tuesday, February 11, 2020 at 3PM (CET). Even if you are unavailable at this date, please register to receive a link to watch the webinar at a later, more convenient date.
More webinars will be announced soon.